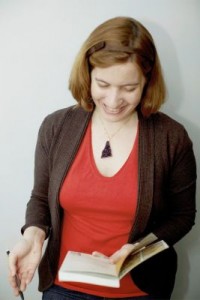 Hey there! I'm Steph Auteri, a writer and editor who has written about women's health topics and sexuality for the Atlantic, Jezebel, Narratively, Pacific Standard, Salon, Undark, and other publications.
Over the years, I've collaborated with a number of sexuality professionals, helping them with blog posts, academic articles, books, social media, and more. Most recently, I was the Senior Writer and Editor for AASECT (the American Association of Sexuality Educators, Counselors, and Therapists).
These days, I'm the Managing Editor for Good in Bed—a sexuality education site founded by sex counselor Ian Kerner—and also blog for mom.me, Book Riot, and the Center for Sex Education. If you're interested in collaborating with me on a project or five, contact me here.
In addition to the writing and editing work I do, I am also a Registered Yoga Teacher (RYT-200). You can learn more about that right here.
And while my work is my life, there's more to me than just sex content, yoga, and dashing good looks. So feel free to stalk me on Twitter!