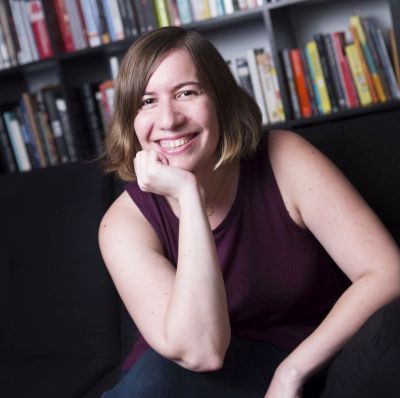 Steph Auteri is a New Jersey-based writer and editor who has written for the Atlantic, VICE, Pacific Standard, Salon, the Washington Post, and other publications. She is also the author of A Dirty Word, a reported memoir about the ways in which our culture has denigrated and co-opted female sexuality.
On top of her book and her journalism work, Steph is also a content marketing writer specializing in sexuality (particularly female sexuality, sexual pain, and reproductive health), mental health, and wellness (particularly yoga and meditation). She has worked with organizations like AASECT and the Center for Sex Education, brands like Headspace and Yoga International, and individuals within the fields of sexual and mental health, helping them translate industry-specific language into content that's engaging and accessible to a wider audience.
On top of that, Steph is the founder of Guerrilla Sex Ed, an online resource for parents seeking out alternative sources of sex ed information for their kids.
And while her work is her life, Steph is also a mom, a cat lady, a book nerd, a singer, and a certified vinyasa yoga instructor. Feel free to stalk her on both Twitter and Instagram for cat pics, bookish nerdery, and more. She also has a delightful Tiny Letter called Thunder Thighs. And you can email her at steph (dot) auteri (at) gmail (dot) com.