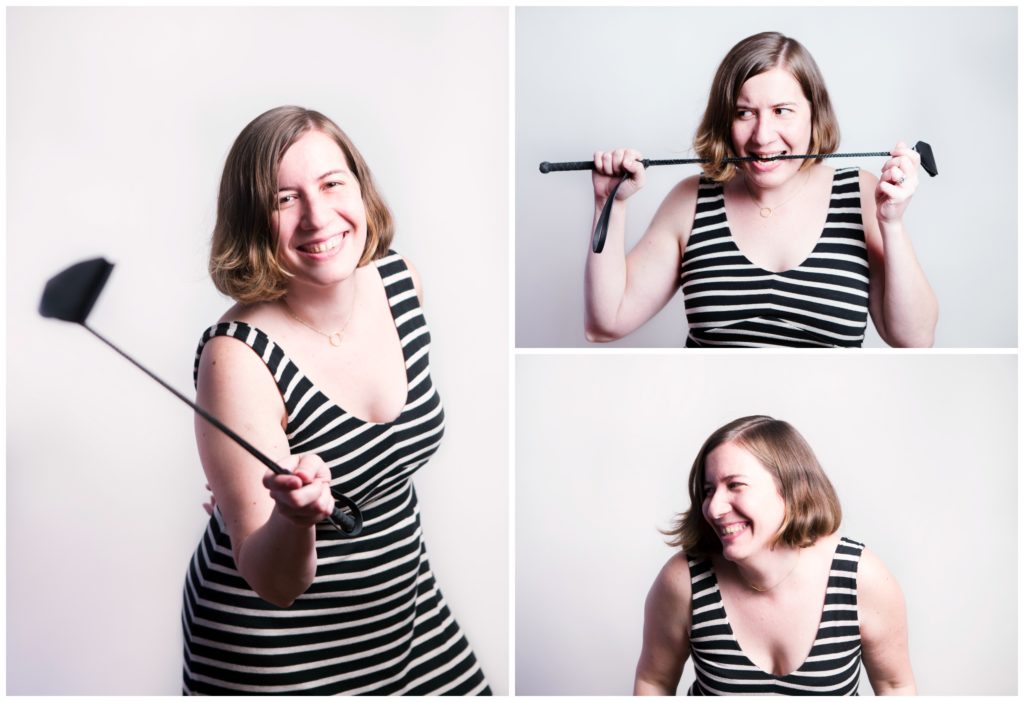 A DIRTY WORD: HOW A SEX WRITER RECLAIMED HER SEXUALITY is about how I became a sex writer in order to fix what I saw as my own sexual dysfunction. Eventually, I learned I wasn't broken and, in fact, it is the way our culture views female sexuality that is broken.
---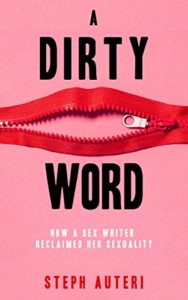 In my 15 years as a sex writer, I've attended sex parties, porn parties, and cuddle parties. I've been present at erotic art gallery openings and launches for porn films, sex ed books, and sex toy lines. But my one big, bad secret? My sex drive is in the gutter.
A DIRTY WORD: HOW A SEX WRITER RECLAIMED HER SEXUALITY is a collection of essays about my assumed sexual dysfunction and the sex writing life I embraced as a form of shock therapy. In it, I explore the history of female sexual dysfunction, and the ways in which the pharmaceutical industry, the medical community, and our culture at large have conspired to co-opt and pathologize women's sexuality.
Through it all, I also recount my own experiences, from my early fears about sex to my doubts about my libido to what I plan—and hope—to teach my daughter about body image and sexuality. In the end, I finally accept that I am not broken, and I show readers how I learned to demand sex that feels good.
A DIRTY WORD was published by Cleis Press in October 2018. It was recently named on the annual 35 over 35 list.
Click here if you're a book club interested in having me pop in for a virtual visit!
---
ADVANCE PRAISE FOR MY BOOK THAT WILL GO IN MY PERMANENT WARM FUZZIES FILE
"In A Dirty Word, Steph Auteri applies the power of personal experience to an important larger conversation about sex, female sexuality and desire. Her story and the earnest curiosity she brings to the page work together to create an open-minded, open-hearted discussion that women of all ages, who have ever wondered if they're normal in bed, will appreciate and learn from. Yay for truth-telling!" — Lisa Romeo, author of Starting with Goodbye: A Daughter's Memoir of Love after Loss
"This book is for any woman who wants to reclaim her self and her sexuality. Stephanie's personal journey is revealing and relatable. Her honesty, candor, humor, and hope will provide inspiration to many. " — Jamye Waxman, sex therapist, author, and educator
"In A Dirty Word, Steph Auteri writes intimately and painfully about the gap between the sex-positive, aspirational adventures she was covering as a professional sex writer and her private struggle to feel desire for and pleasure from partnered sex. As we culturally move past the glamour of sex positivity, Auteri is guiding us into a deeply needed unvarnished sexual realism." — Audacia Ray, social justice advocate and the author of Naked on the Internet
"Steph Auteri is a remarkable writer — wise, funny, and self-aware. A Dirty Word is an honest, smart analysis of the complicated dance women do with their own desire, especially in this culture. Most importantly, though, it is deeply personal. I love the way she writes about sex and marriage, fully seeing all of it, giving the rest of us permission to be ourselves. Treat yourself to this excellent read." — Rebecca Barry, author of Later at the Bar and Recipes for a Beautiful Life
"A Dirty Word is a brilliant combination of incredibly relatable personal detail and scientific accuracy. Auteri captures the realities of the balancing act of being a sex writer and being human. She provides the reader with striking contemporary insight into the implications of our attitudes around women's sexuality. It is a must-read." — Kristen Mark, Ph.D., Associate Professor, Sex and Relationship Researcher, Director of Sexual Health Promotion Lab, University of Kentucky
"What a read! Can a young woman who feels broken by her date-raping boyfriend fix herself by writing about sex? A Dirty Word explores what Steph Auteri learns about herself and her own sexuality, the dichotomy between her public and private self, and the many ways that other people view and experience sex. It's a memoir plus so much more." — Joan Price, author of The Ultimate Guide to Sex after 50
"Brave, bold, and utterly unique! A first-rate sex writer, Steph combines personal experience with professional expertise to create a work that is at once illuminating and inspiring" — Ian Kerner, Ph.D., LMFT, author of She Comes First
"A bold, brave, and ballsy look at the secret life of a sex writer post-Carrie Bradshaw." — Susan Shapiro, bestselling author of Unhooked, Five Men Who Broke My Heart, and The Byline Bible
"Steph Auteri has that unique ability to be raw and vulnerable, yet simultaneously funny. In a world where we are told how to be sexual (as if there's only one way), it is no wonder that so many of us struggle with balancing what we want with what is expected of us. Auteri tells us her story of juggling wants, needs, expectations, and the complexities of finding your voice along the way, but it is an important journey that resonates with many. — Logan Levkoff, Ph.D., sexologist and author, Got Teens? The Doctor Moms' Guide to Sexuality, Social Media and Other Adolescent Realities
"Steph has written a deeply personal, empowering and highly affirming book — perfectly timed to help society navigate this next phase of the #MeToo movement. The raw and brave insights that A Dirty Word offers around sex and body image will resonate powerfully with women. It provides an illuminating, healing context to reflect on — and ultimately re-write — a common inner narrative that creates so much conflict for so many of us. This beautifully written book also offers helpful insights that will help today's girls develop much more positive, empowered perceptions on these issues." — Andrea Miller, CEO & Founder, YourTango and author of the award-winning book, Radical Acceptance: The Secret to Happy, Lasting Love
"When you tell people you write about sex, they often make a lot of unwarranted assumptions. Two of the biggest are that you want to get it on anytime, anywhere, with anyone, and that you want to talk about sex with everyone you meet. These misconceptions and more are tackled in Steph Auteri's moving memoir A Dirty Word, along with everything from sex toy testing to low libido. She details the fun parts, the naughty parts and the ultimately human parts any reader will relate to." — Rachel Kramer Bussel, former Village Voice sex columnist, editor, Best Women's Erotica of the Year series
"A must-read for anyone who has experienced sexual trauma and wants a no-holds-barred account of what recovery might look like. Steph isn't afraid to lay it bare." — Tracey Cox, bestselling sex and relationships author
---
OTHER MEDIA
Sex Ed Book Review:
A Story of Sorts Podcast:
The Manwhore Podcast:
Ep. 320: Sex-Positive Parenting with Steph Auteri
Running Wild with Christine Podcast:
Feminist Book Club: The Podcast:
Better Sex Podcast:
Listen to "#58: Steph Auteri – A Dirty Word" on Spreaker.
35 Over 35:
The Rumpus:
The Rumpus Mini-Interview Project
Montclair Local:
"Steph Auteri Is Writing Life, and Writing Sex"
Hippocampus Magazine:
The Redhead Bedhead:
"I Am Not the Sex Writer You Think I Am"
Fiction Advocate:
Cleaver:
"How a Contract Gig Changed the Course of My Book"
Forbes:
"How One Sex Writer Found Her Sexual Groove"
Mamamia:
"I write about sex for a living. And no, I'm not worried what my daughter might think."
The Rumpus:
"What to Read When You Want Strong Women Who Refuse to Shut Up About Sexuality"
Running Wild with Christine Podcast:
---
BUY MY BOOK!