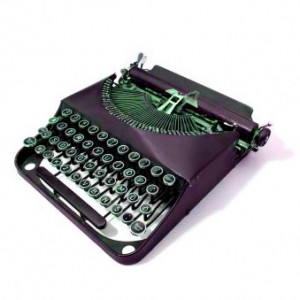 Price: $ 250.00
My first two published pieces immediately following college graduation?
An unpaid article on sexual harassment within the adult content world, published on mediabistro.com…
And a poem about masturbation written in a college poetry writing workshop, so embarrassingly awful that I won't even tell you which site it appeared on.
Seriously. Don't even try to find it.
These days, I'm feeling a lot more secure in my freelancedom. My first big break was an assignment for Playgirl, which I was thrilled to learn paid $1/word. My mom was so proud, she made copies for all her friends and co-workers, despite the lurid illustrations that appeared above the piece. Thanks mom!
Since then, I've been published in regional publications such as Time Out New York, New York Press, and Inside Jersey, and have been a regular contributor to popular sites such as Lemondrop, Nerve, and YourTango. Recently, I became a sex columnist for The Frisky, and am even co-writing an e-book with sexuality counselor and published author Ian Kerner (author of She Comes First and He Comes Next).
In fact, these days, the work is coming to me.
Yeah, I'm pretty awesome, and I'm not the only one who thinks so.
I swear. My three cats believe I'm the center of their universe.
And you can be that awesome, too.
But before you can get to a place where you're bringing in the bucks without lifting a finger, you need to lay the groundwork… build the momentum… show that you know your shit and can get the job done.
And you know that old adage? "It's all about who you know"? Not true. It's all about who knows you and, once I whip you into shape, you'll be well on your way to becoming the most popular writer in your niche. Or… you know… pretty damn popular.
What questions can I answer for you over the course of this 5-week e-course?
Where can I find new story ideas?
How can I explore new markets, and who should I target within those markets?
How can I put together a quick, easy, and awesome query letter that leaves editors wanting to know more?
Am I a terrible, terrible failure of a writer if an editor rejects my pitch? (Hint: no, but I can tell you why you may not have gotten the assignment.)
Do I have the power to negotiate a better contract, and what should I be looking for before I sign that writer's agreement?
How can I enhance my writing, making it even more web-friendly?
How can I build a marketing platform that impresses editors, and makes them more willing to take a chance on me?
Can and should I diversify? And how?
And finally: How can I get my hair to look as cute as Steph's? (You can't; it's natural beauty.)
Still not convinced? My e-course platform will put you in close contact with your fellow students, allowing you to brainstorm and bounce ideas off each other, swap feedback, and organically expand your professional network (something I believe is vital to career success, freelance or otherwise). You'll also receive weekly homework assignments at the end of each lesson and, by the end of the course, will have a completed query (or five, if you're a quick learner) to shop around. Not only that, but I'll be providing you with unlimited e-mail support (except when I'm sleeping, obsessively checking Twitter, or playing Spider Solitaire).
This course begins again in the spring, on Monday, April 11.
Price: $ 250.00