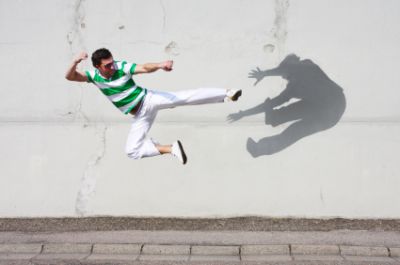 I've made a lot of excuses for myself over the past month:
I just finished several large projects; I deserve a break.
I'm distracted because I'm waiting on responses to my lit agent queries; can you blame me?
I'm suffering from Holiday Brain.
I'm suffering from S.A.D.
I'm suffering from this god-awful, nasty, lingering cold.
Poor excuses all, especially considering how much work I could've been doing based upon the goals I'd set out for myself.
I've been procrastinating on one project in particular: pulling together the notes for the ASJA panel I'm appearing on in the spring. (For more information, you can now find the lowdown on my Sex Writing panel here, on the tab for Saturday, April 28.)
Of course, when it comes to issues of procrastination, burnout, and rebooting, there's a lot of advice out there: Step away from your work. Schedule in a walk, workout, or meal. Do something that nourishes your soul. Meditate. Etc.
But don't these tips assume we're all struggling for one, universal reason? Aren't they all just temporary salves that don't actually solve the underlying problem? Why else would we need to repeat them again and again (and again)?
Shouldn't we be tackling the root of the problem?
Earlier this week, I started reading Julia Cameron's The Artist's Way (I know; I'm just 20 thousand years behind every other writer in the world), and began doing morning pages. On my very first morning, I found myself writing about the ASJA task I mentioned above, and about my true reasons for procrastinating. Somewhat miraculously, I was able to tease out the actual fears that were lurking behind my first reason for procrastinating: It's far off, so I don't yet feel any great sense of urgency.
One of those fears was in regard to my general horror in regard to public speaking. Will I be completely awkward? Will I be boring? Will I have a panic attack and lose consciousness? 
But the greater fear was revealed to be about my own feelings of inferiority. Am I too small-time for the well-established writers who will be attending ASJA? Will attendees be disappointed? I don't make all my money as a writer! I've only written for two national magazines! I'm the only one on this panel without a published book! Am I good enough for this?
Once I had targeted these fears, I started flipping them around, transforming them into affirmations:
I have accomplished so much as a writer.
This is a sex writing panel. I have been writing about sex for 10 years, in a variety of media. I have a lot of valuable information to share.
I have been successful in the ways I've been hoping for. I am making enough money for me.
I have co-authored an ebook with a well-known sex counselor, and receive royalties. This accomplishment should bring me just as much validitation as the other panelists' books.
I have something unique to offer.
After concluding my morning pages, I made my way to my computer and opened up the blank document that was to contain all my notes for the ASJA panel. I spent the next five hours drawing up a preliminary script for my presentation, putting together an outline for all the information I wanted to include, and contacting past editors for publication-specific advice I could share with panel attendees.
I got into the zone and, when I was done, I felt good. Relieved. Productive. Accomplished.
Scheduling in breaks and taking care of yourself are good tips when you're suffering from burnout.
But what if you're suffering from imposter syndrome? Or boredom with a project? Or lack of faith? What then?
Have you been procrastinating on a specific project lately? Try to pinpoint the true cause of your ambivalence. Then treat that cause… not the symptom.
Related: Didn't Get It Done? That's Your Own Damn Fault, Getting It Done, Want Freelance Success? Watch Your Health, How To Work from Home Without Losing Your Mind