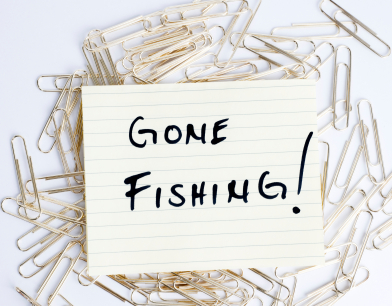 It's been a crazy couple of months. I (ghost)wrote an ebook in six weeks, and am just now wrapping up editing. During that time, I haven't done much else. (Though I did see a train wreck of a Debbie Gibson / Tiffany concert that was definitely something… special.) Now, I'm heading up to a B+B in Portsmouth, New Hampshire for a wedding / long weekend. Brewery-hopping and kayaking may occur.
We'll be back to business as usual upon my return — which includes the long-awaited book club post on The Wealthy Freelancer and the latest edition of Word Nerd News — but, before that happens, I wanted to leave you with a roundup of where I've been around the web.
Because, well, it seems I accomplished something other than this monster ebook project.
Over on Ebyline, I wrote a post on how to shut down your laptop and land new freelance assignments. The name of the game? Network like hell. And geez… try to have fun doing it.
I also popped up on Mashable, which I thought was exciting. The site's been an invaluable resource for years and, thanks to the YEC (Young Entrepreneur Council), I'm on the site with my fellow members sharing tips for better startup marketing.
Also thanks to the YEC, I'm on Portfolio's website, sharing what I wish I knew about entrepreneurship five years ago.
Meanwhile, Alyssa Martino interviewed me for a post she did up over at Brazen Careerist, on getting your company to fund professional training and development. I'm a huge proponent of continuing education — in all its forms — so I urge you to check it out.
And because I'm a crazy cat lady (some of you may not fully realize the extent of my crazy), I'd like to share my very first Petside piece, on how I landed a husband despite loving my cats more than life itself. It has nothing to do with freelancing, but hopefully you'll find it to be a fun read!
Finally, and just to prove that I do, in fact, leave my condo (on occasion), I traveled in to Williamsburg, Brooklyn last week to film a Late Night with Logan segment as part of the Trojan Vibrations Truck Tour. I haven't seen the edited footage yet but, once I've ensured that it's not horrifically embarrassing, I'll be sure to share it with you. Maybe.
Whew! I have to do up two more blog posts, whip up a book proposal, send out some query letters, and squeeze in some yoga before I leave tomorrow. See you next week!