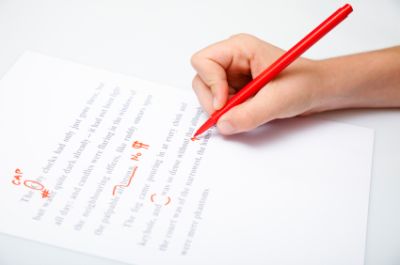 Many of you already know my writing history.
Awful poetry at the age of 5.
A part-time gig at a weekly newspaper at the age of 19.
Writing sex toy reviews by the age of 22.
And now, at the age of 31, I've created content for online magazines, alternative newspapers, both regional and national print magazines, and a slew of blogs.
Not too shabby.
What I've always wanted, however, is to write a book. A book that garners interest from traditional publishers, and that eventually ends up on the shelf at Barnes & Noble or McNally Jackson or the Trident Bookstore/Cafe.
Up until recently, however, I didn't do a damn thing about it.
A year or so ago, however, I co-authored an ebook with sex counselor Ian Kerner. And after that sold surprisingly well, he asked me to ghostwrite an ebook for another client. Once I'd completed those two projects, it occurred to me: I just wrote two books. Maybe this whole long-form thing isn't entirely out of the question.
So in the late summer / early fall, I began working on a book proposal and, at the end of November, I began querying agents. And then, almost immediately, I received a handful of responses from agents who were actually interested in seeing the full proposal.
As I've mentioned in the past, the rejections I subsequently received were both kind and constructive, and I filed their comments away in the back of my mind for future use. But it was my most recent rejection that rang especially true. What this brilliant agent told me was that my proposal was pretty solid… but my sample chapters were where it all fell apart. I was long on narrative and short on scene, making my chapters seem pretty flimsy. It touched upon something I had already suspected.
In Naked, Drunk, and Writing, Adair Lara wrote that "overly fluent writers, those to whom words come fast, have trouble going deep in their writing."
It was true. I'd been spending so much time writing service pieces and listicles that I just didn't know what it took to build a scene in a long-form book.
So though I'd read it only a year before, I read Lara's book again, in its entirety. (It's all about writing personal essays and memoirs, and has an entire chapter on scene-writing.) I also simultaneously read a memoir (Claire Dederer's Poser), so I could pay extra attention to how other writers built scene and arc and character. Now, I'm ready for a massive rewrite (followed by a bit more slash and burn from my writing partner).
I'm not a terrible writer. Even though I began questioning my ability to write this book, and bemoaning the fact that I'd squandered my chances with several agents, I know there are areas in which I absolutely shine.
But even when you've been writing for years, there's something new to learn, or something old and valuable to revisit.
Which aspects of writing do you feel you still have a lot to learn about?
Related: Spill It: How Do You Handle Rejection as a Writer?, How to Increase Your Chances of Landing That Book Deal, Breakneck Book Report: Adair Lara's Naked, Drunk, and Writing, Has the Editing Process Crushed Your Soul?, Walking in Someone Else's Shoes