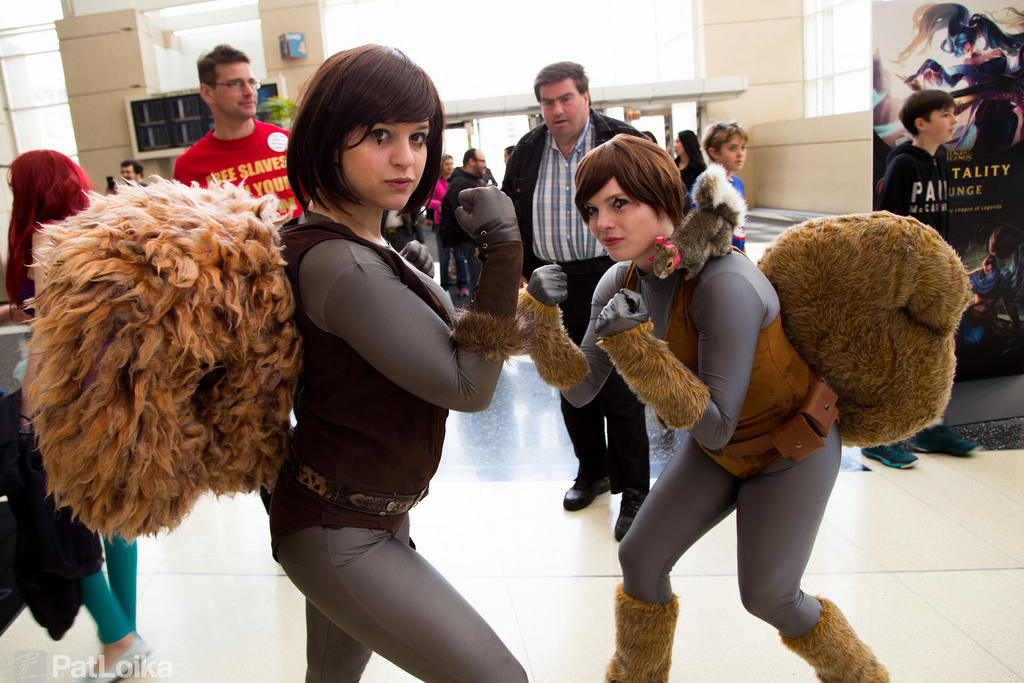 ---
I was wandering aimlessly around my very first comic book expo, rocking my custom TerrorVision tank top, the first volume of Hellraiser in my giant purse, trying to look like I knew anything about anything. "Are you the sidekick accompanying the comic collector?" asked a guy who happened to be one of the co-organizers of the expo, referring to my buddy from my writing critique group who actually knew what she was doing.
Apparently, I wasn't blending in at all.
It was unsurprising, though. I had never really been into comics before, at least not before five months ago. I wasn't into the tights-and-capes crowd (except when directed on the big screen by Joss Whedon, for the most part), and I thought that was all comics were.
Then I picked up the first volumes of both Bitch Planet and Lumberjanes back in November, and suddenly I was all:
Since then, I've torn through the first five volumes of Lumberjanes, the first four volumes of Giant Days, Nimona, Love Is Love, the first volume of Saga, and anything else I can get my hands on. A couple days before the expo, I read the first volume of The Unbeatable Squirrel Girl, which I'd borrowed from the library. WTF, I thought to myself as I began to read. This is so random, I muttered aloud as I continued to read. THIS IS THE BEST THING THAT HAS EVER HAPPENED! I finally concluded.
And I am so hungry for more.
But it's so hard to find comics featuring kick-ass female friends that are actually written and illustrated by kick-ass females.
When I read Rat Queens, for example, I was immediately smitten. But then I found out that the original artist had been charged with domestic violence and rape. And my heart broke into a trillion tiny pieces.
Sigh.
After the expo, my friend and I hit up Hot Grill (as you do), and then went to a local comic shop that was having signings with female comic artists in celebration of the town's women's empowerment week. I was tempted to ask one of the salespeople: "Can you share with me the equivalent of Rat Queens, but created by someone who doesn't practice violence against women?"
But I am a wuss.
Still, I snatched up additional volumes of Lumberjanes, Giant Days, and Squirrel Girl.
I'll be back, I thought to myself after I eventually tore myself away from the stacks and walked out the door.
I'll be back.