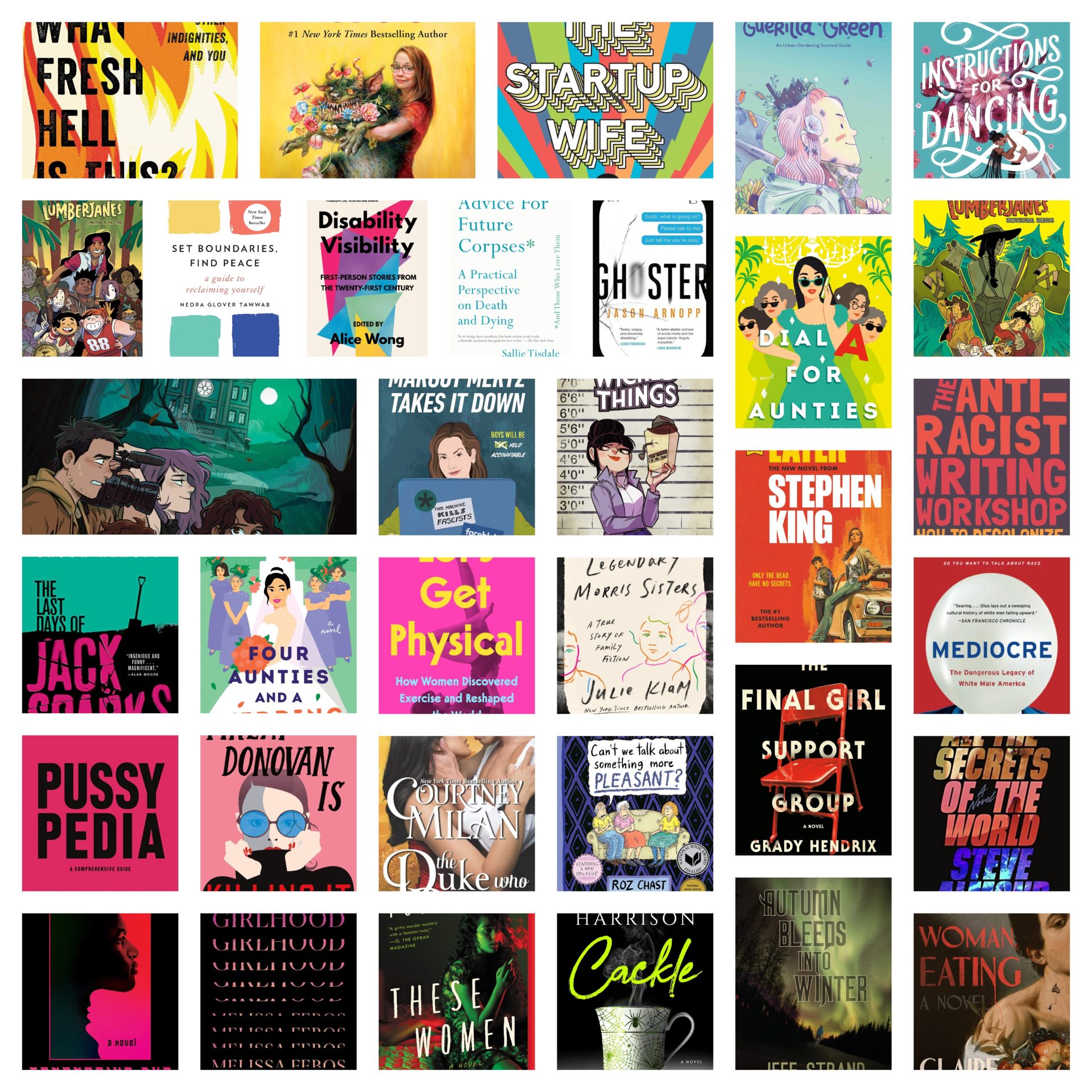 ---
I was just reading the intro to my 2020 post and, my god, it reads like a twisted version of one of those holiday newsletters sociopaths send out every December. Like, here's this terrible thing my child had to deal with because of the pandemic. Here's a story about how I left my job and lost my main source of income. Here's this thing I launched that has not been monetized, but which brings me joy. Hopefully it will be sustainable? LOLOLOLOLSOB.
Anyway. Not much has changed since last year beyond getting vaccinated and boosted and sending my child back to in-person schooling. I'm still making significantly less money than I have in previous years. I still haven't monetized this thing that nevertheless brings me joy. I'm still leaning heavily on genre fiction because super-serious nonfiction makes my head hurt. (Seriously. I have a low-level headache right now.)
At least I've taken up embroidery?
Anyway.
Here are the 34 books (out of the 172 I managed to read to completion) that made my heart sing this past year. Hope you find some gold nuggets in there with which to fill your own days.