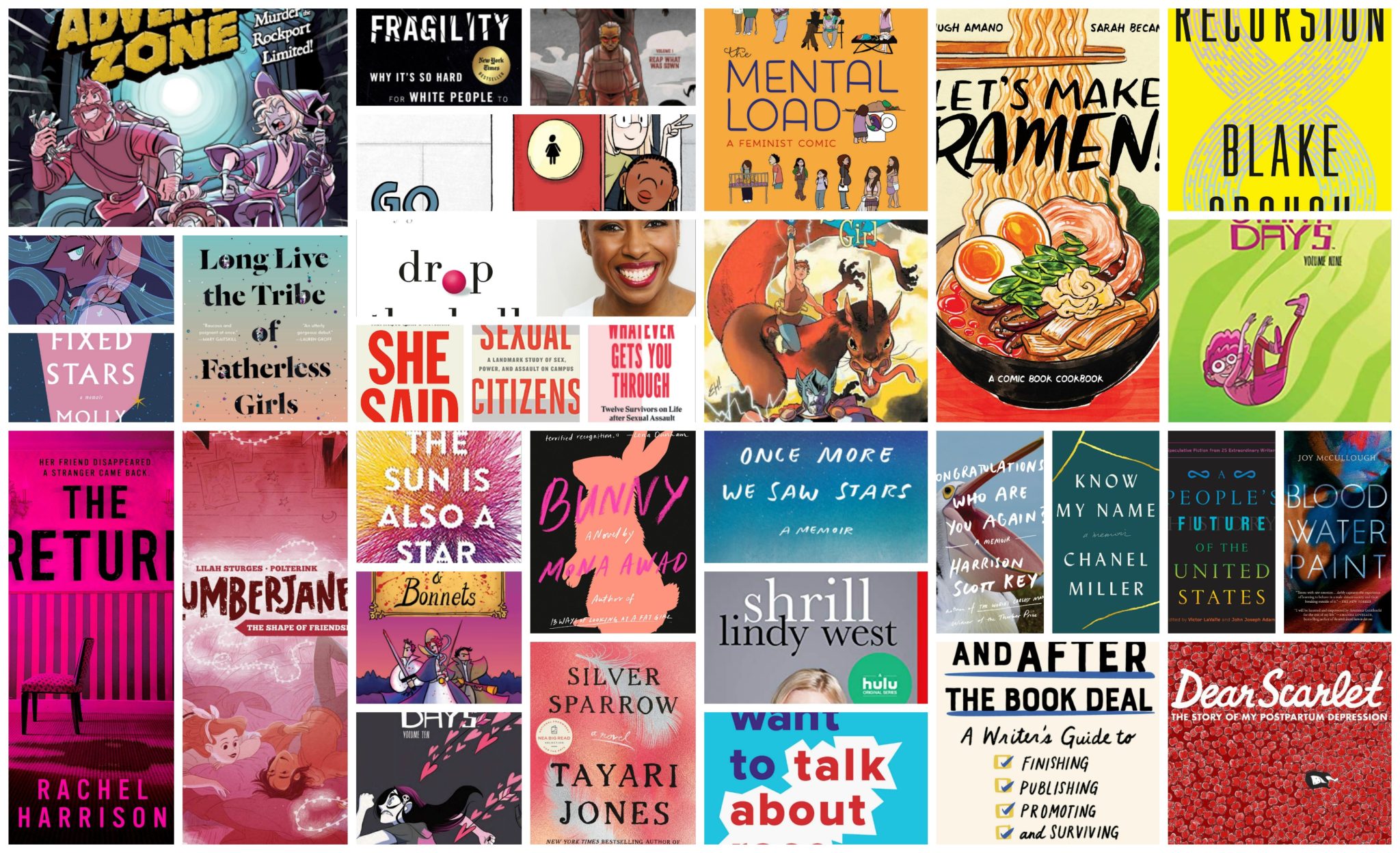 ---
While 2018 was all about surviving my book launch, this past year was all about figuring out what the hell I wanted to do next.
Feeling adrift, I started and abandoned numerous essays. I stopped pitching new articles. I cut back on my editing hours. I went to Martha's Vineyard for a week-long residency, where I wrote about five different versions of the same book proposal, finally putting it to the side.
Eventually, I became more comfortable with not pushing so hard. I considered non-writing projects. And I slowed down my work and allowed myself to goof off for the first time in forever.
For me, this meant getting back to a regular yoga practice. Joining a women's choir. Learning to play the ukulele.
And, of course, reading more books.
As always, this isn't a list of the best books that came out this year. Rather, it's a list of the books I most enjoyed reading, whether backlist titles, new buzzy books, or advanced reading copies (ARCs) of titles that have yet to come out.
Read on for my 32 favorite reads of 2018.
(CW: Because I write about sexuality for a living, a lot of the books I read grapple with themes of sexual violence.)